Happy Familaversary to Us
Four years ago today, on a humid day in Da Nang, in a small government office near the South China Sea, Lana became our daughter.
Bach Ho (aka Ho Chi Minh) observed the ceremony stoically.
There are probably lots of things I should say, about how that day was hard for all of us, most of all Lana, who lost everything she had ever known that day. About how the days that followed, the months that followed, were painful and difficult and frustrating, and that it was a long time before we felt like a normal family.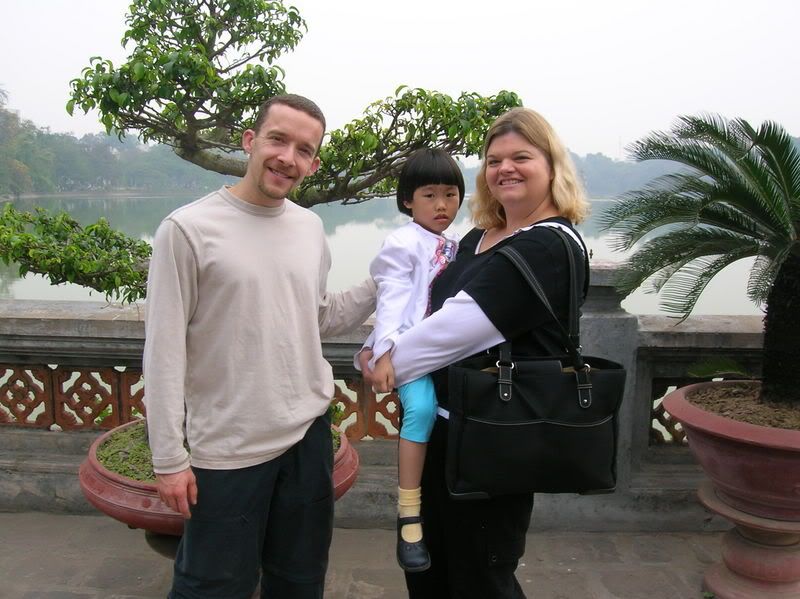 I'm not feeling particularly wordy or thoughtful this morning, though.
Right now, I am sitting in our living room, cuddled with our new cat, watching both of my children play a game together.
Last night we went out to dinner to celebrate, at one of those Benihana style teppanyaki restaurants. (Because nothing says 'commemorate an adoption from Vietnam' like dinner at a Korean owned Japanese restaurant.) (Yes, I'm making fun of myself.)
Today we are all going to see Tangled, and tomorrow we'll go ice-skating, and right now, in this moment, I don't feel like we're a normal family. But I do feel like we're a happy one.
LM